Gardening is an all-around wholesome activity to do in your backyard. Whether you have a small plot of land you want to use, or you just want to make your front lawn more presentable, gardening is a fun outdoor activity for the whole family to enjoy.
*This post may include affiliate links. When you purchase items from these links, we will receive a small commission, at no extra cost to you, to help support this website. Thank you for your support! Read more ->
Are you fixing to plant onions in your garden? Or maybe you want to plant some tulips or daffodils? You can do this by hand, but bulb planters will make your life 100x easier.
Bulb planters are an easy and convenient way to insert the bulb into the earth, and we've compiled a list of the top ten best bulb planters so you can get right on gardening.
Related: Dahlia Colors, How to Grow Onions
Have a big project? This 5-in-1 lawn tool is great for all kinds of garden work, bulb planting included. If you have a large project that needs a little extra work, then this tool is the way to go. It requires a lot of twisting and pulling action to make a good hole to plant bulbs in.
This one's another all-purpose tool with a special design to penetrate deeper into the soil. The long handle allows you to work from a standing position. This is perfect for older people with bad backs. It's made from carbon steel, so you know you're getting a durable product.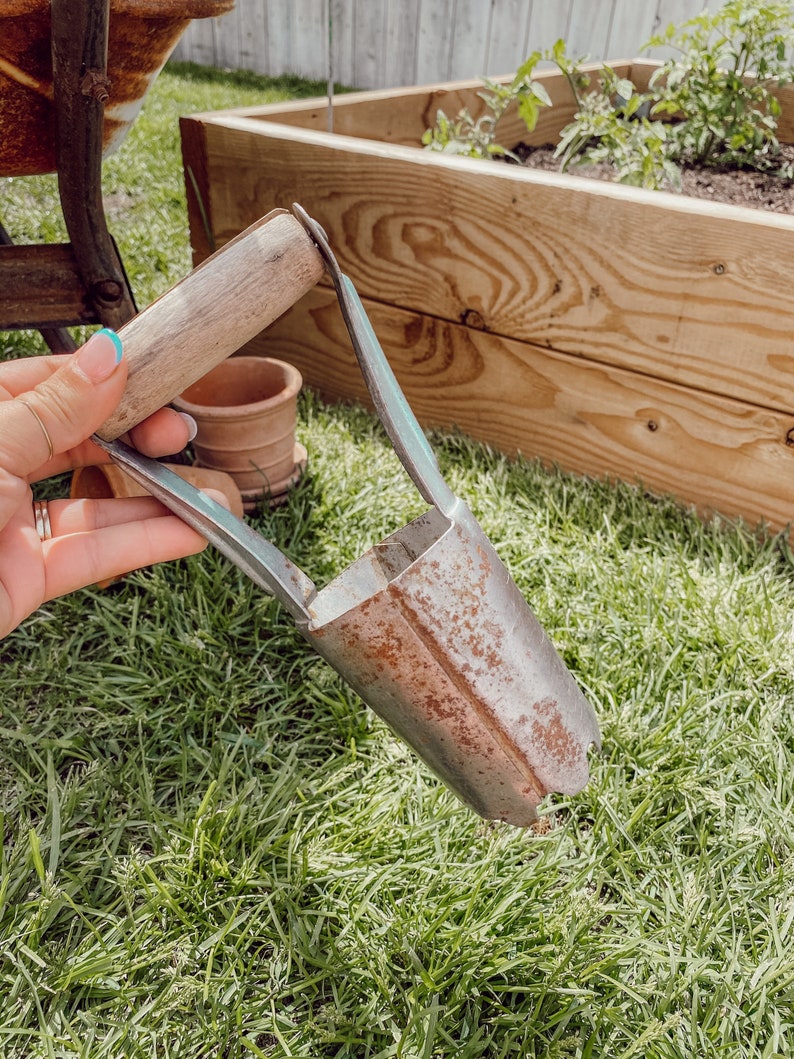 Who says you need all these fancy gadgets to get the job done? This Vintage planter may be old, but it still does what it's supposed to. This is perfect for someone who appreciates nostalgia and just wants a basic planter to help them with their gardening.
This durable and sturdy planter comes with a depth mark to keep the depth of your holes consistent. In addition, it comes with a green, springloaded handle for convenient soil release.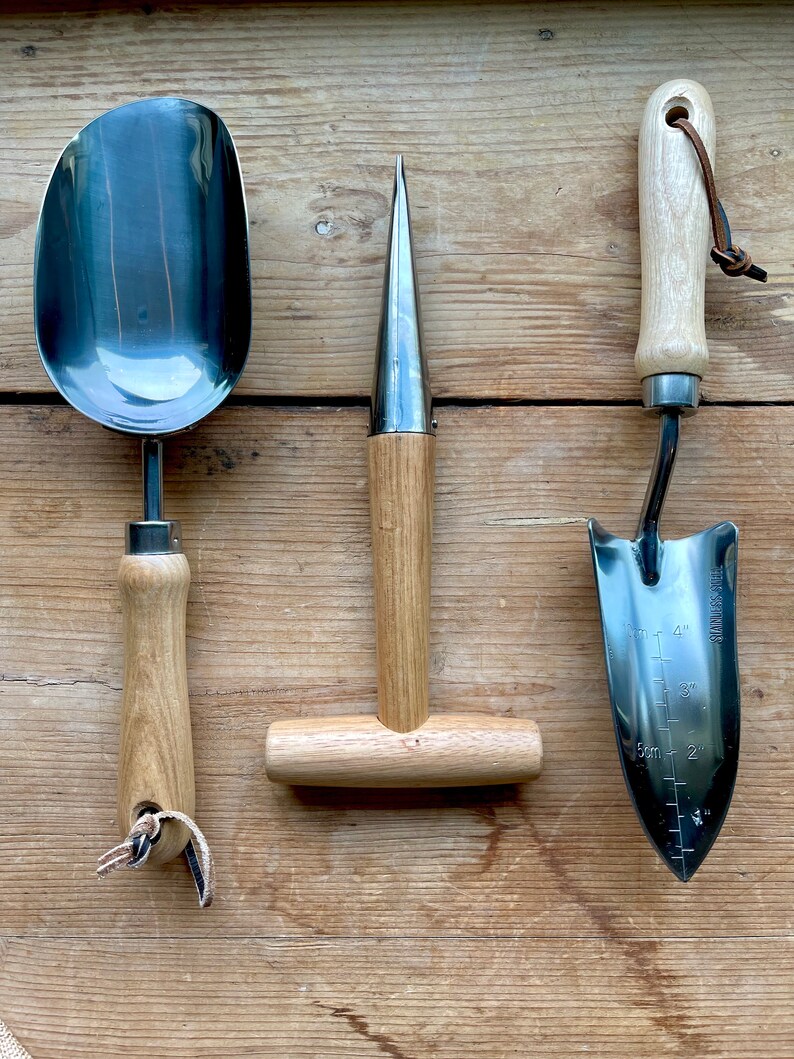 If you're going to get a planter for your bulbs, then why not get an entire set? This set comes with a seed dibbler, soil scoop, and a potter's shovel. This makes a great set for any beginner garden gardener who wants to plant more than just bulbs.
This planter has a depth mark that reaches up to 6 inches deep and has a very sharp stainless steel notch designed to dig up dirt easier. The handle is made with ergonomic ash that comes from an FSC certified government controlled forest. You can rest easy knowing that less wood goes into the making of this product.
This tool is simplistic in design, but that doesn't mean it's any less effective. It is very durable with a heavy gauge steel head. It is very versatile, so you don't have only to use it for bulb planting. This product is perfect for planting in multiple terrains, so you don't have to worry about it breaking.
Much like the other Berry&Bird brand, this planter comes with a longer handle for people who don't like to get down on their hands and knees. Like with the short-handled planter, this one has a wooden handle made from ergonomic ash from government controlled forests.
This product is a fancy semi-automatic tool for planting various seeds, including bulbs, of course. Just insert the head into the soil and pull the lever. Then insert your seeds or bulbs through the tubes to plant. It's made from carbon steel and is rust resistant, so that you can get years of work from it.
Here is another Berry&Bird brand with the same sustainable wooden handle. This tool is used with a round head to dig up dirt and transplant seeds or bulbs of your choice. The head is made with stainless steel and is round to help with removing dirt by inserting it into the soil, twisting, and pulling up. It creates a hole the perfect size for fitting bulbs in.
---
The perfect planter for your tulips, onions, lilies, and other bulb plants has to be unique to fit your personal needs. For example, do you need a longer handle for your back? Or maybe you prefer an easy in and out with no twisting when you insert your planter in the dirt? Whatever your needs are, this list should be extensive enough to find something just for you to start planting. Happy gardening!
And be sure to check out the best Mother's day gardening gifts!